While visiting my friends in Minneapolis I took a day trip to Lake Superior's North Shore.
My friends and I built up a big appetite after spending the morning driving north from Minneapolis so we stopped for lunch at the New Scenic Cafe which is a few kilometers north of Duluth. The food here was excellent, especially the Salmon Burger.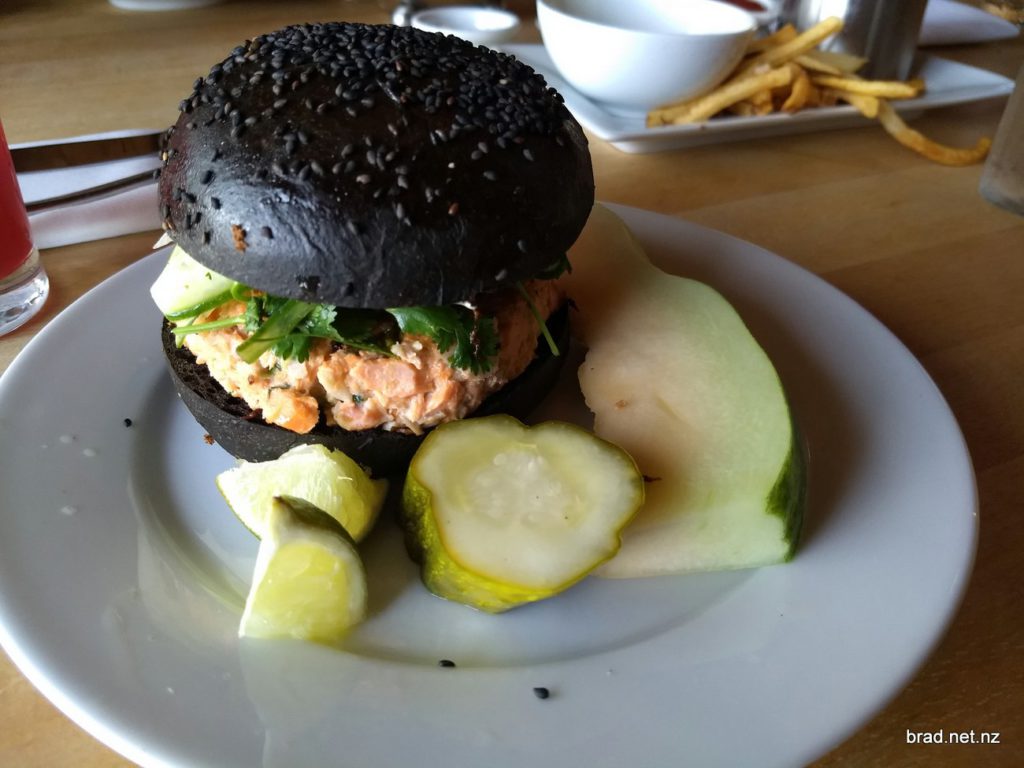 With full stomachs, we then continued further north to the Gooseberry Falls State Park.
At the park we embarked on a "short" walk which turned out to be a lot longer than expected. A major highlight for me was seeing a frog in the wild for the first time.
Returning to our car we then travelled back down the coast of Lake Superior to the small town of Twin Harbors. At Twin Harbors we walked out on the breakwater and watched as a thunderstorm approached us, with forked lightning hitting the ground on the surrounding hills. Before the thunderstorm hit us, we quickly got back into the car as the day very quickly turned very dark.

Once we got back to Duluth we stopped for a short walk around the Duluth Ship Canal including watching the Aerial Lift Bridge in operation allowing a ship to pass through. Finally we ate dinner at Famous Dave's before returning to Minneapolis.