We awoke in Hakodate to a winter wonderland. It had snowed a lot overnight and the city was blanketed in white.
For breakfast we headed to the Hakodate Morning Market, where among all the variety of seafood, squid was very much the central theme.
We settled for a squid ink soft serve ice cream – Yes for breakfast when the temperture is below freezing! – and a giant crab leg.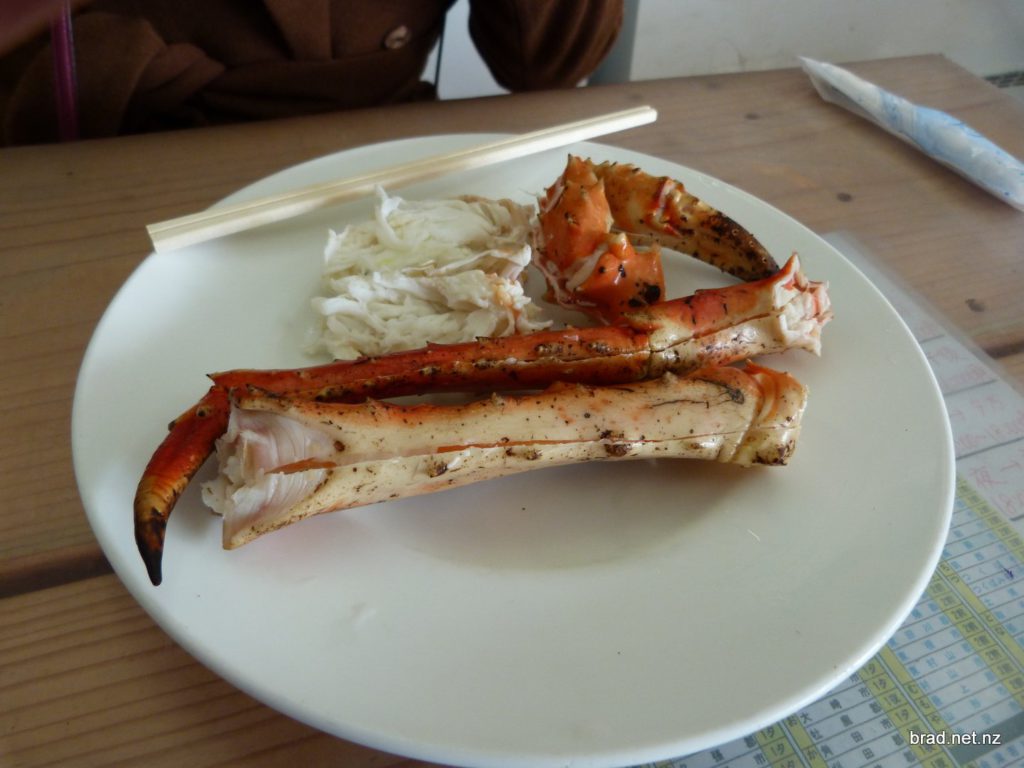 After breakfast it was time to head to the train station to journey across Hokkaido.
First, we caught a train along the coast to Oshamambe. The overnight snow had settled right down to the sand on the beach.
We had planned to have lunch at Oshamambe before catching a connecting train. However, we were unaware of just how small the station was, and we had to settle for a small cookie as the only food we could find!
The next train took us into the mountains. Our destination was Kutchan, which is the main town for the Niseko ski area. When we arrived it was -6c, snowing heavy, but beautiful nonetheless. Very hungry at this stage we found the closest supermarket and ate food there, before missing the bus to our accomodation and having to catch a taxi in the dark. Overall it was quite an adventurous day.