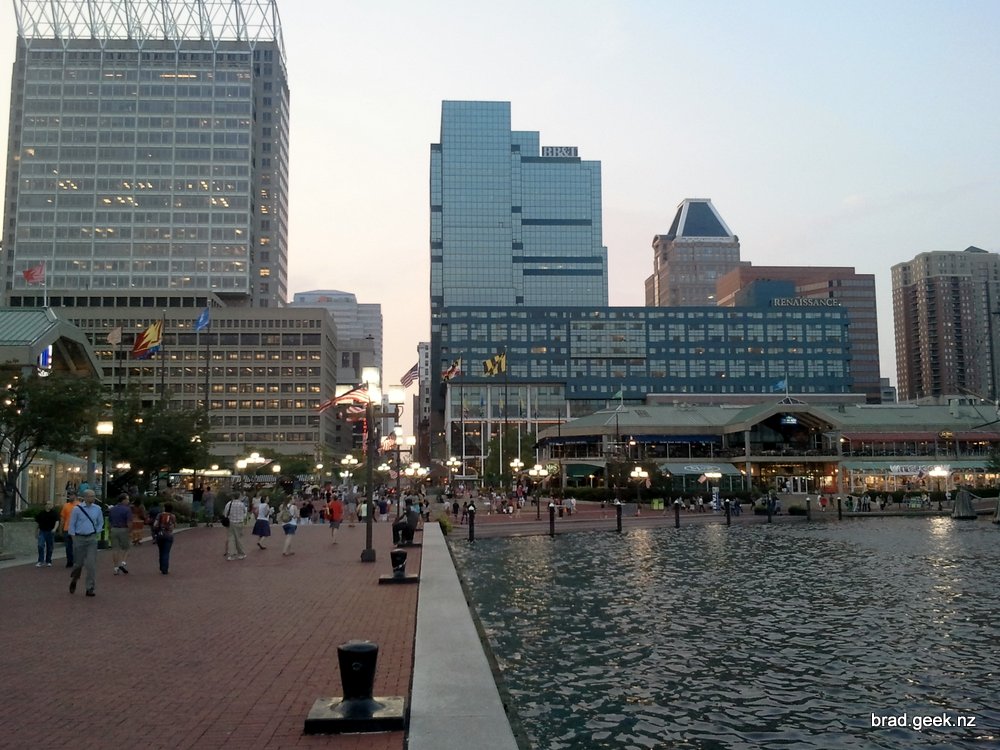 After spending three days in New York with two other colleagues we parted ways and I caught the Amtrak from Penn Station to Baltimore. The train ride down was a highlight of the trip. On the three hour journey we passed through five states: New York, New Jersey, Pennsylvania, Delaware, and Maryland. I was a little disappointed to not get off the train in Philadelphia as in early planning for the trip I was going to spend a few days there but as it turned out I saw more than enough other places in my adventures.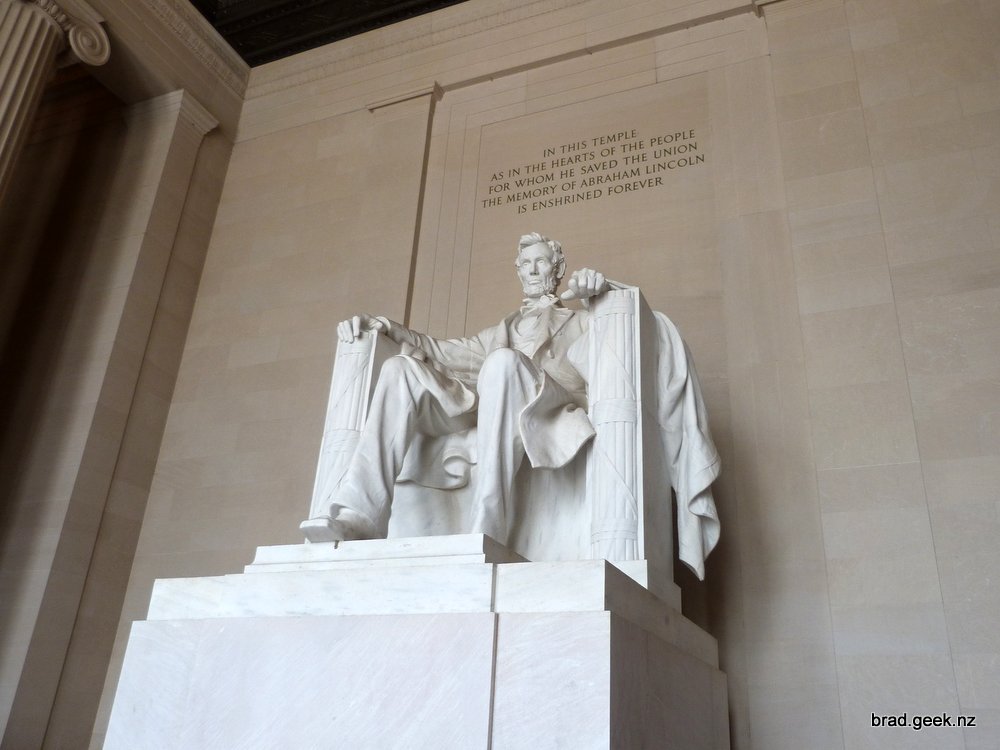 Upon arriving in Baltimore I checked into my hotel and proceeded to explore the Inner Harbour area looking for dinner. The Inner Harbour area of Baltimore reminds me a lot of the Viaduct Basin area of Auckland. There are a number of restaurants, attractions, and shops surrounding a very small marina.
The next morning I woke up late and came extremely close to missing the last commuter morning train to Washington D.C. a 45 minute journey. Arriving in Washington D.C. I was surprised by lack of visible police and how close you could get to some of the buildings. Whereas in New York you couldn't walk anywhere without seeing police cars and officers, here you could walk around, and yes they were visible, but much less so I expected.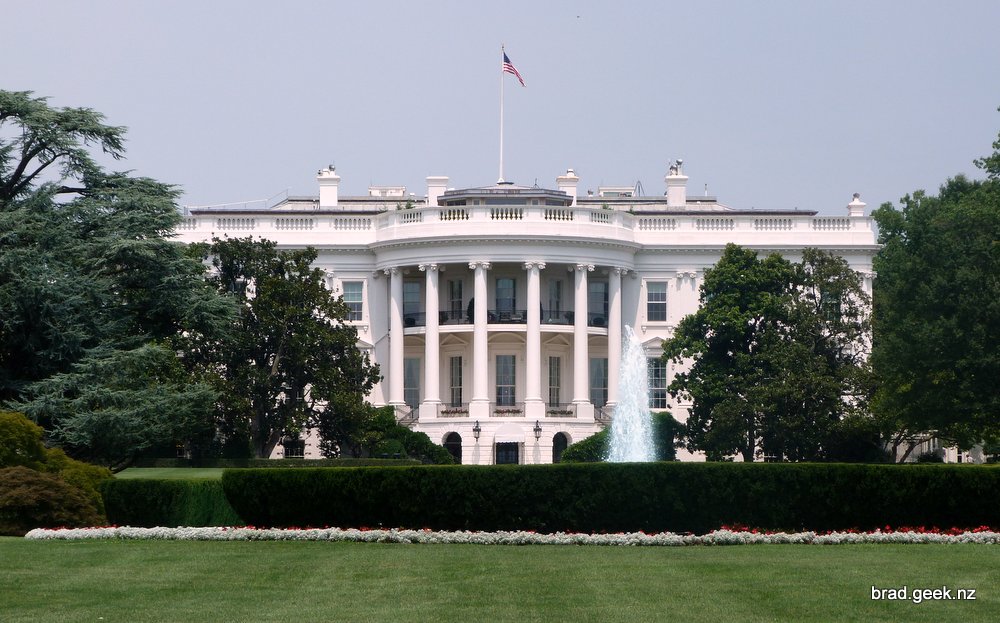 Over four hours I walked around the National Mall, starting at the Capitol Building, and down past the Washington Monument, various war memorials, the White House and down to the Lincoln Memorial. In 35c heat I managed to get myself well sunburnt. While I was at the Lincoln Memorial I was lucky to have the President's Marine One helicopter fly low and nearly directly overhead.
During the afternoon I explored the Air and Space Museum and the Museum of Natural History. Air and Space is one of the most visited museums in the world and the day I visited was no exception. The museum is basically MOTAT 2 supersized. All the space exhibits got the inner kid in me excited, but also working with autonomous systems got the adult in me excited about the variety of autonomous aircraft. On a whim I also decided to visit the Natural History Museum – the highlight being their collection of dinosaurs.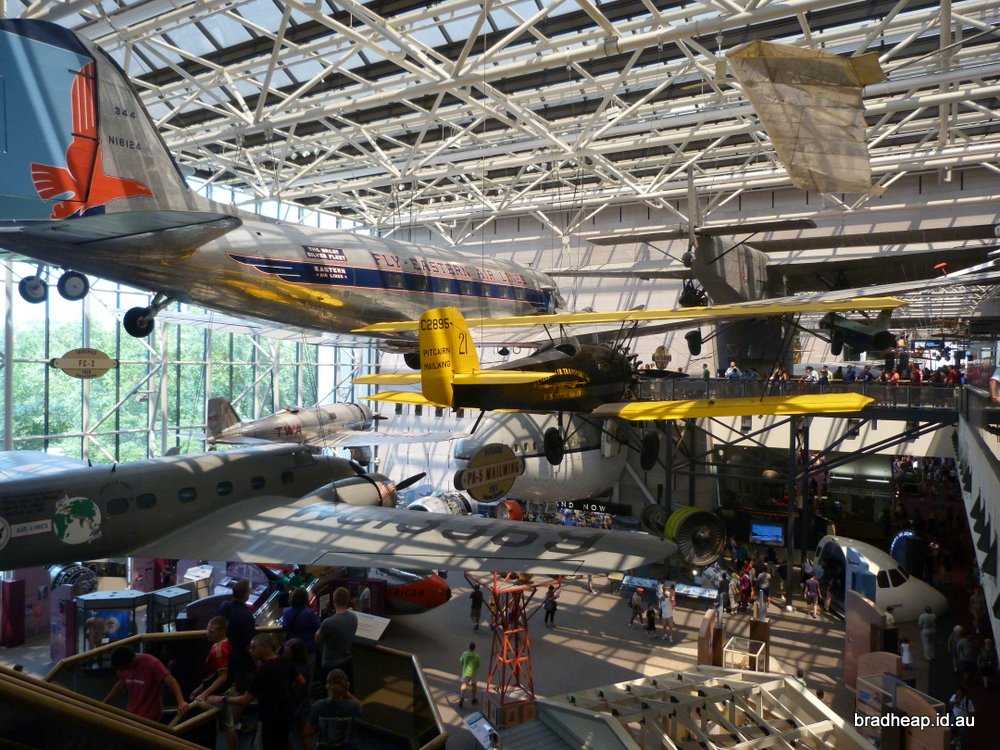 I spent the next day exploring Baltimore, which was a lot smaller than I expected. I discovered there was a train museum a few kilometers away and walked there. The B&O Railway Museum was certainly worth it, they have a large collection of restored Civil War era steam trains and a collection of more modern diesel engines – some of which you were allowed into the cabins of. I spent the afternoon exploring a bit more of the Inner Harbour area and learning about various pieces of the civil war – it turns out Baltimore was one of the key areas in the war. Finally, I discovered a large outdoors equipment store which I got lost in for an hour or so and walked out with new shoes and a t-shirt.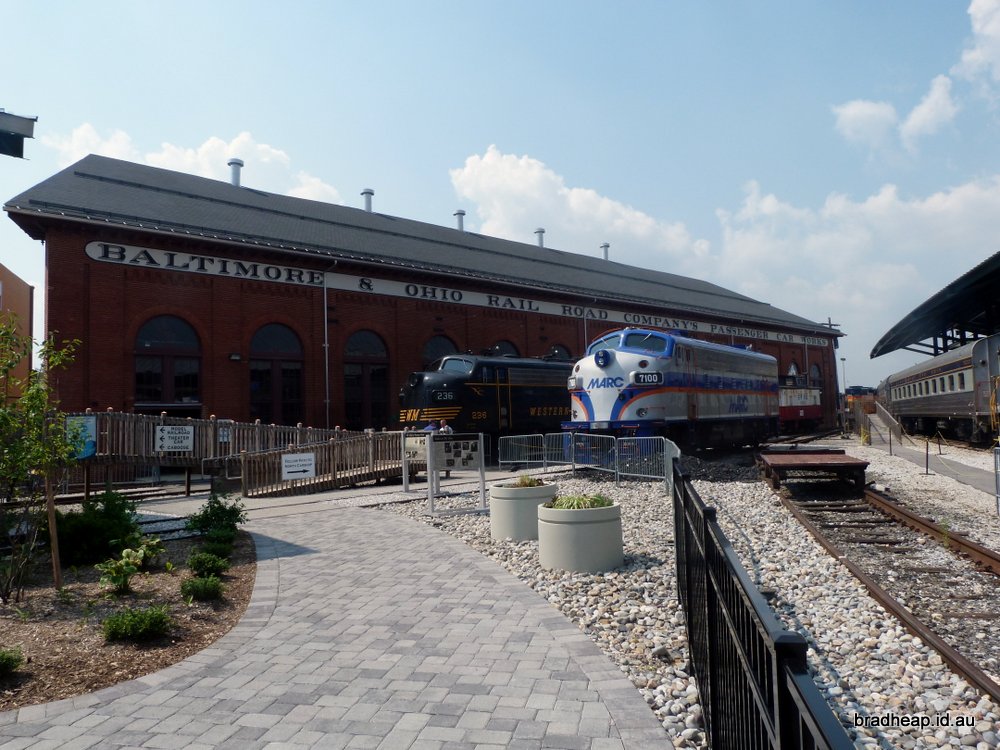 I returned to Washington on the following day. In the morning I visited Arlington Cemetery which was an unexpectedly busy tourist attraction. I spent longer at Arlington that planned due to the shear size of it, as in the movies, there are row after row after row of plain white tombstones. There are also a variety of memorials to different wars and past presidents – in particular John F. Kennedy. In the afternoon I met up with a friend whom I used to study with in Sydney.
The final morning in Baltimore was spent visiting the "world famous" Lexington Market. After spending a little bit of time working out exactly where it is I walked in one door and straight out the opposite. The markets themselves were run down and did not seem like an attractive or safe place to stick around. In the afternoon I caught a train back up to New York for night and then the next day onwards to Montreal.