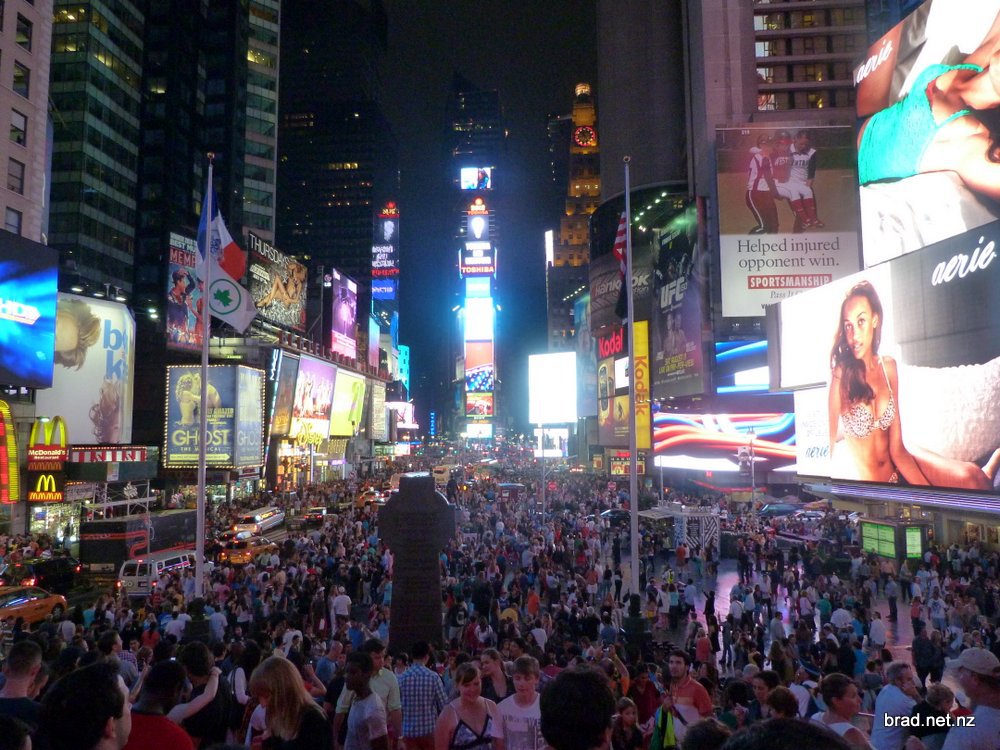 After AAAI finished two friends and I travelled from Toronto for a few days visiting New York City.
We flew into La Guardia at midday on Saturday and caught the bus from the airport to Manhattan. Our first bit of fun came when, in a little bit of traveller confusion, we failed to get off the bus at the right spot to change to the subway. So before we know it we are a little bit lost in the middle of Harlem.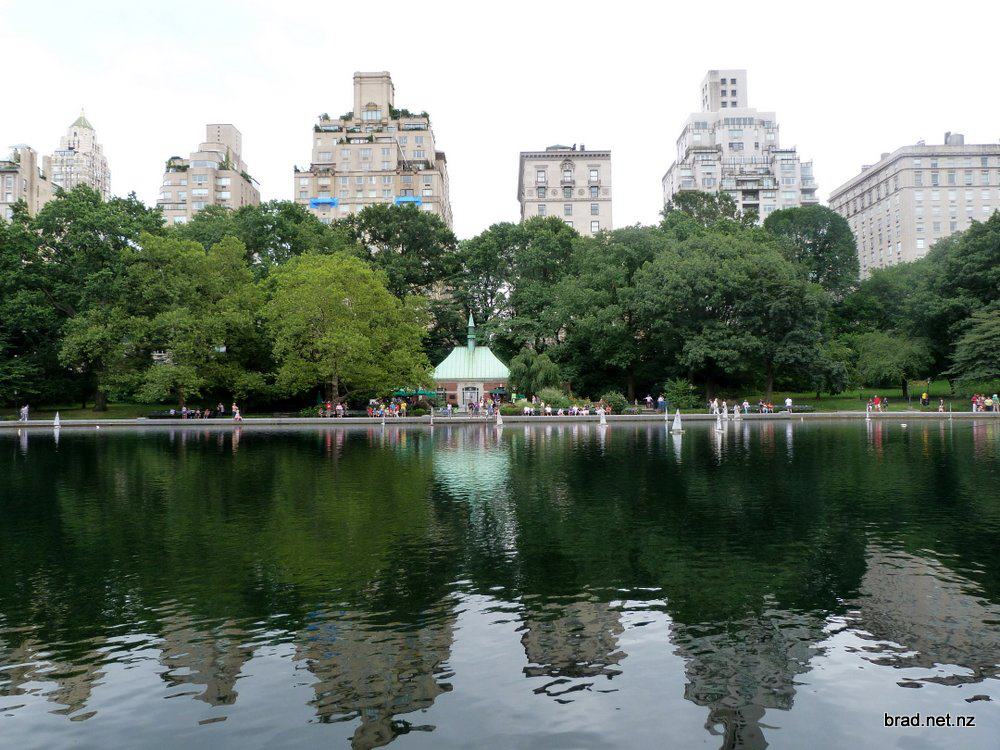 After, finally finding our way to our hotel we set about getting lunch. And either we were really hungry, Gramercy Cafe makes the best food, or both – I have never had a better banana smoothie! After lunch we headed off and played tourist at Wall Street, Staten Island, and Ground Zero. Finally, at night, to get the complete NYC experience, we visited Times Square.
Sunday started off slower than the previous day with a two hour walk through Central Park. I then spent the afternoon exploring Midtown and going up the Top of the Rock. In the early evening we walked across the Brooklyn Bridge and spent the evening at Coney Island, where an 85-year old wooden rollercoaster tried to kill me. Monday was spent visiting the United Nations, having dinner at Google, and explored the High Line. And finally, Tuesday morning was spent walking around Downtown before catching a train to Baltimore.
Overall, despite the quick visit, NYC was everything I imagined it would be. It was big, noisy, smelly and dirty – which in a way is exactly its charm! I couldn't imagine living there, but I know others who do and love it.