After a few days in San Francisco I arranged with some of my friends to do a day road trip. Through my travel guide book and messing around with Google Maps I discovered Point Reyes which is around an hour and a half north of San Francisco (or a little more in traffic).
Being a nerd, the main attraction of Point Reyes is that forms a peninsula situated on the Pacific Plate and is visibly separated from from the North American Plate by the San Andreas Fault which runs directly under Tomales Bay.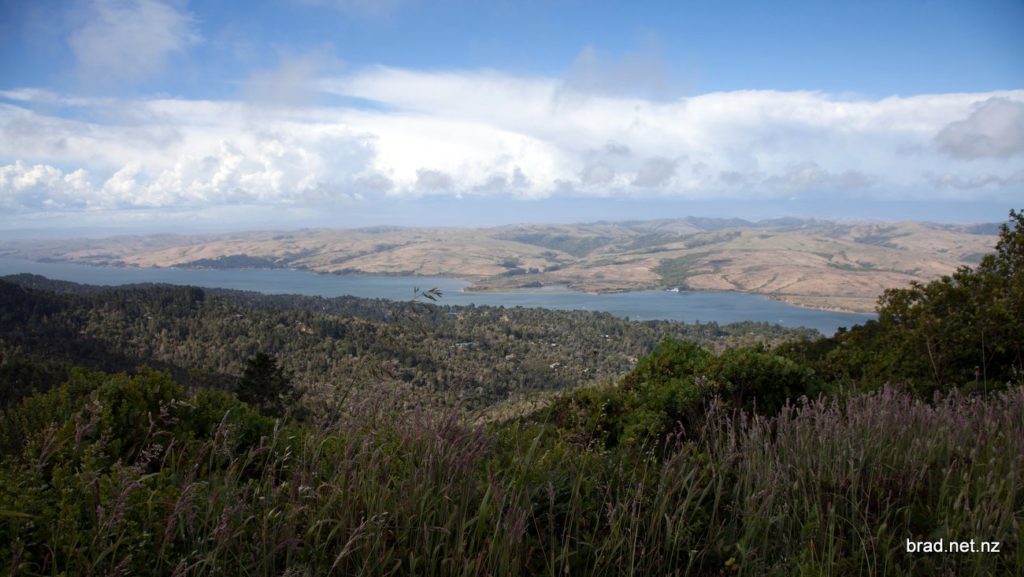 After having lunch at the small town of Point Reyes Station we drove out to the Point Reyes Lighthouse. Unfortunately access to the lighthouse was closed due to high winds…
However, the group of us still enjoyed ourselves on the headland above it.
We then drove back to San Francisco via the Mt Tamalpais State Park.
Finally to round the day we briefly visited Google and had dinner at the iconic Californian fast food change In-N-Out Burger.