After staying the night in Osnabrück we continued our travel to Cologne, stopping off along the way in Wuppertal to ride the Schwebebahn.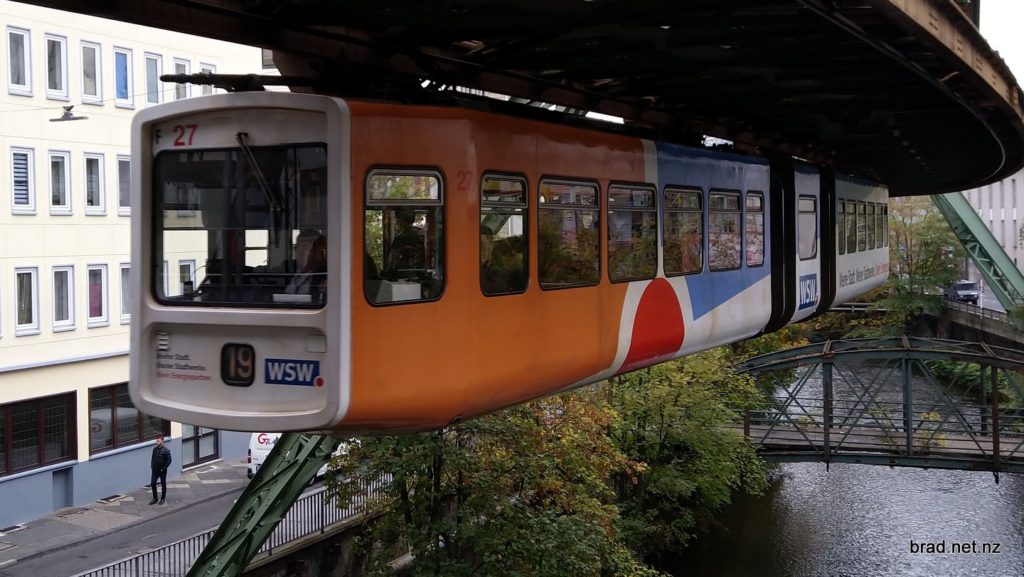 Much like the previous day it rained the entire day, so after arriving in Cologne we visited the Cathedral and it's underground treasury before deciding to go and visit a friend in Aachen for dinner.
The following day it was still raining, despite this, we travelled up to Düsseldorf and walked around in the rain for two hours.
Finally in the afternoon we got on a train to our next overnight stay in Heidelberg.